Our Approach
Clients often come to us with a gap in their understanding or knowledge. They share with us what they are trying to understand, or a key challenge in their business. We design a bespoke method that helps unblock that.
Our fluid approach to research, driven through the technology we've built, drives real change
Our Methodology
01. Observe
We constantly track the signals of change that shape how people think, feel and behave. Our approach is always tailored to their unique problem. Because, from experience, the problem isn't always what you first think.
02. Identify
We test and build hypotheses, unearth new insights in dynamic and iterative conversations – between our clients, their consumers and ourselves. Identify your next growth opportunity.
03. Shape
We bridge the gaps between data, culture, technology and strategy to give you a clear picture of what will be relevant, how to anticipate change and where to go next.
04. Activate
Our technology is smart, but it's our guidance that ultimately drives business stronger performance. It's our ability to activate insight that really matters, driving organisational change. We commercially anchor our research and insights to key business outcomes. By framing insights based on the commercial implications of those findings, we expedite critical business decision-making.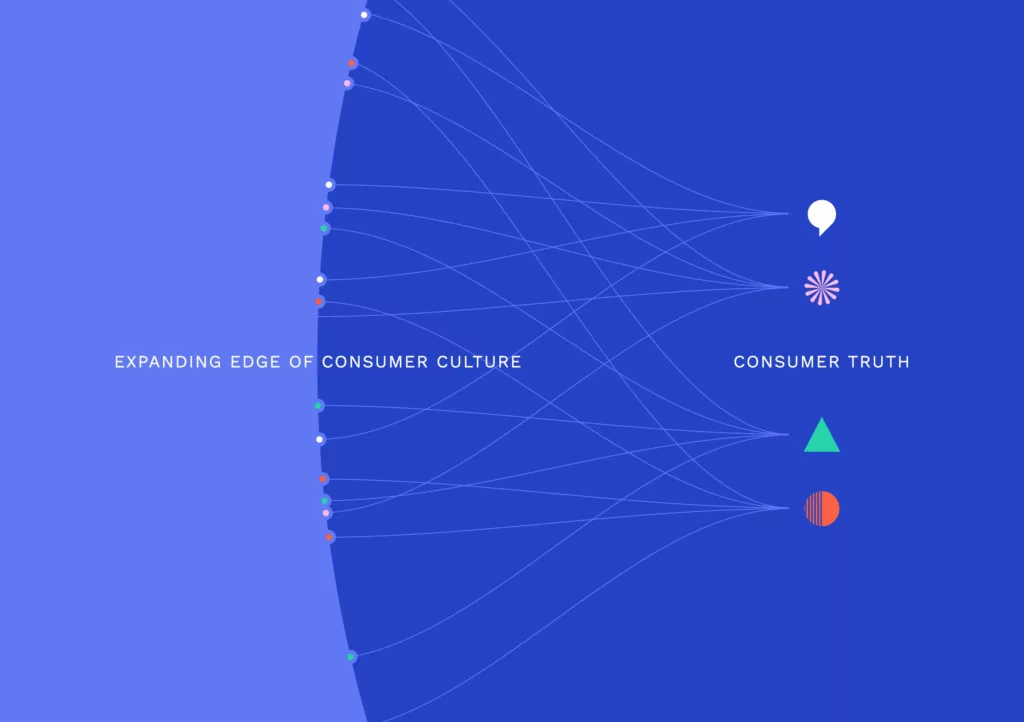 Ready to 

accelerate your
next big discovery?
To learn more about how we can help your business unlock future growth, talk with Paul.